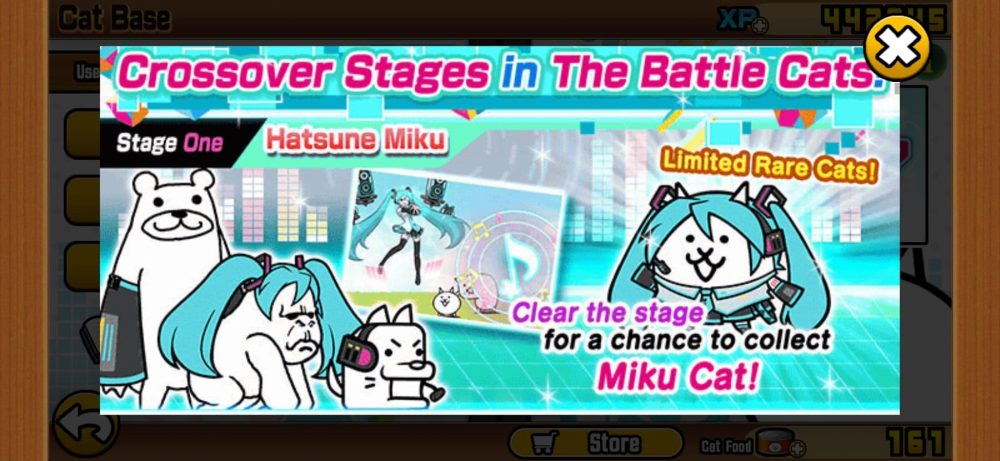 The Battle Cats. Hatsune Miku. Two very niche Japanese media that have captured the hearts of people all over the world. And now, with these two combined, comes one of the Japanesiest events ever in video game history. The Battle Cats is currently hosting a Hatsune Miku collaboration event that lasts for 14 days. The game will include limited edition "cat" units including Hatsune Miku herself, Sakura Miku, Miku Cat, and the sisters Kagamine Rin and Len. This is the first major collaboration event since a few months ago when The Battle Cats had Street Fighter V as a limited edition guest.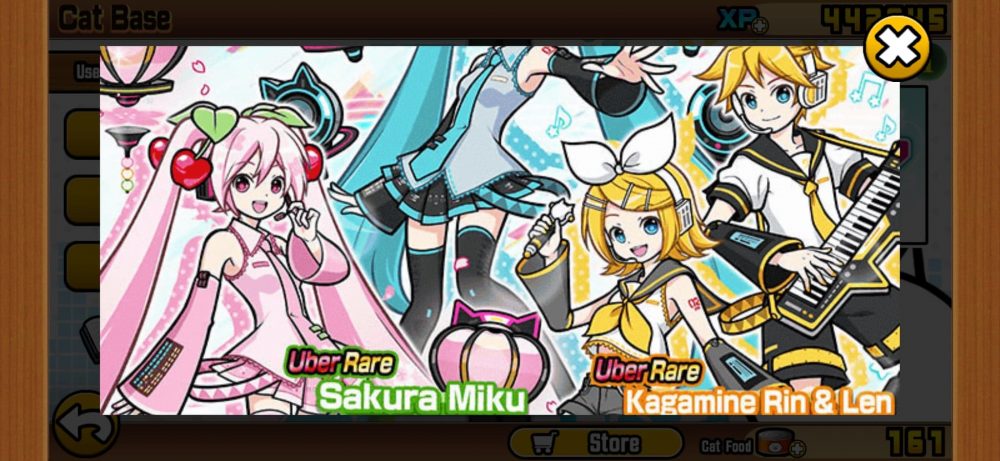 While the game may seem obscure to many outside Japan, The Battle Cats is one of the biggest mobile games in Japan, competing against Fate Grand Order and Granblue Fantasy for the most downloaded free to play RPG. Above everything else, The Battle Cats is most-known for its high-profile collaboration events. These include popular anime shows like Madoka Magica, Neon Genesis Evangelion, and Fate Stay Night. Sometimes, they would add unorthodox collaborations such as Nissin, Big Chin and Pikotaro.
PONOS – the developer of the game – is heralded for their obscure yet absolutely humorous style of games. The Battle Cats is their biggest seller – a mix between gacha (which is immensely more generous than the likes Fate Grand Order and Granblue Fantasy) and 2D tower defense.