What are The Battle Cats?
In the vast and saturated world of the tower defense genre of games, there are a few titles that rise above the rest. The Battle Cats from PONOS is one of those titles. Launched in 2014, The Battle Cats is one of the pioneers and contributors to the unique Japanese craze called "Kimokawaii. For those new to the term, kimokawaii is a mash-up of the Japanese word "Kimochi warui" which means "creepy or gross and "kawaii" which means cute.
For starters, The Battle Cats employs the use of the basic gameplay elements of a casual tower defense game. Your mission is to destroy the camp of your opponent while keeping your base intact. Simple right? Well, not really, you see, The Battle Cats also employs the basic mechanics of RPGs. Meaning that your chances of winning a battle do not merely depend on your characters but your resource management as well.
Before our topic becomes too complicated, let's just do an overview of the features waiting for you in The Battle Cats PC.
More than Just Cats
Contrary to its name The Battle Cats is more than just a collection of almost every imaginable depiction of the species. It is a mash-up of characters from Japanese anime. Explore an expansive collection of collaboration characters and six classes (normal, special, rare, super rare, uber-rare, and legend rare) of felines. As a preview bonus, check out the screenshot for the Best Character Tier List courtesy of TierListMania below.

A Plethora of Missions
The Battle Cats features a lengthy campaign that will give you a run for your money. The main campaign is divided into three sagas; Empire of Cats, Into the Future, and Cats of the Cosmos. Each saga contains three chapters. Each chapter, on the other hand, contains 48 stages.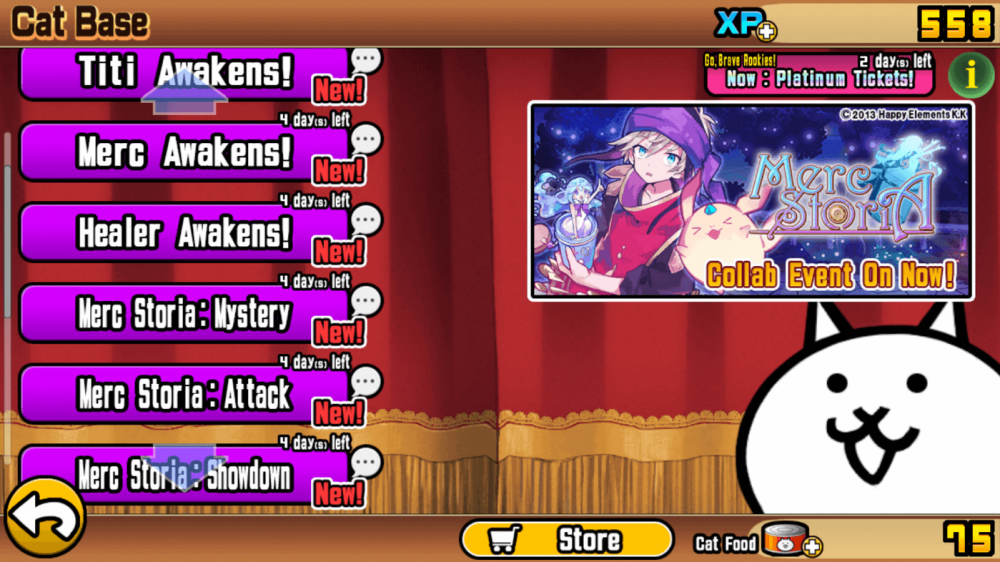 Just like most Japanese games, The Battle Cats features a plethora of missions or quests in addition to the main campaign. As easy as the main campaign may be, side quests or side missions in the game comes packed full of challenging enemies that are not easily beaten. On top of that are the various event quests made up of seasonal, monthly, blitz, daily, collaboration among others.
Legend Stages
In addition to the main campaign and event-quests are Legend Stages. These stages automatically become available after the completion of the first chapter of the first saga (Empire of Carts –Battle Cats Rising). Legend stages, for the most part, comes with two treasures and are slightly challenging than the first chapter.
Legend stages also come with new enemies, treasures and two chapters; Stories of Legends with 48 stages and Uncanny Legends with 22 stages. Bear in mind that Legend Stages comes with hardened enemies to which is why it is highly recommended to acquire Valkyrie Cat first before trying out these levels.
Gamatoto Expeditions
The acquisition of items in The Battle Cats is not limited through the multiple daily, weekly, and mission rewards alone. Somewhere along the way, you will meet a unique cat named Gamatoto. Unlike other battle cats, Gamatoto is an explorer.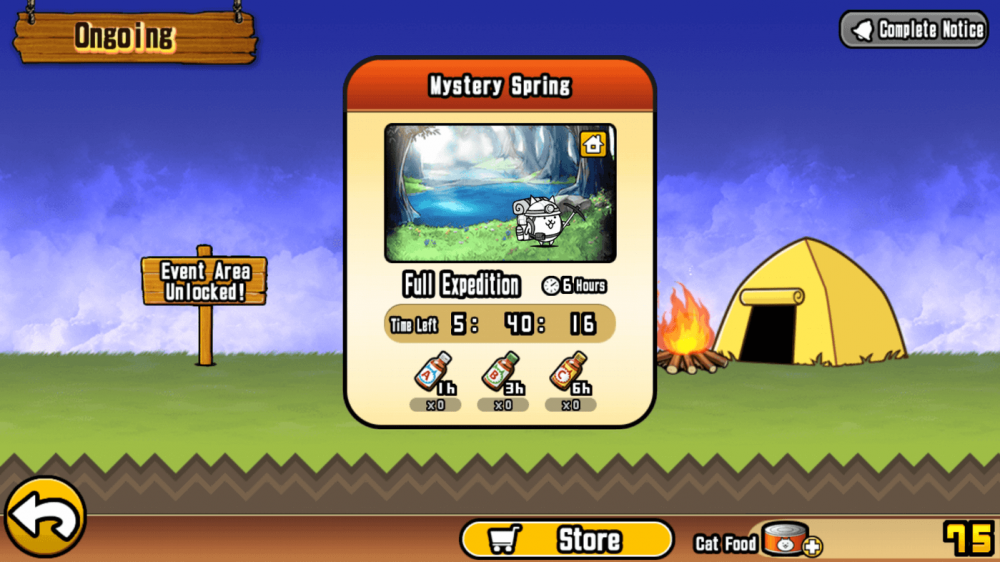 You can send Gamatoto on short recon (1 hour), normal survey (3 hours), or full expedition (6 hours). After each expedition, Gamatoto will bring experience points, cat foods, and other useful items. The number of items will depend on the type of expedition.
RPG Elements and Cat Food
As mentioned before, The Battle Cats game features a dash of RPG elements for you to exploit. Examples of these elements are the solid character upgrade system, resource boosters, power-ups, and so much more. Enjoy hours of kimokawaii fun with you and your friends straight from your PC.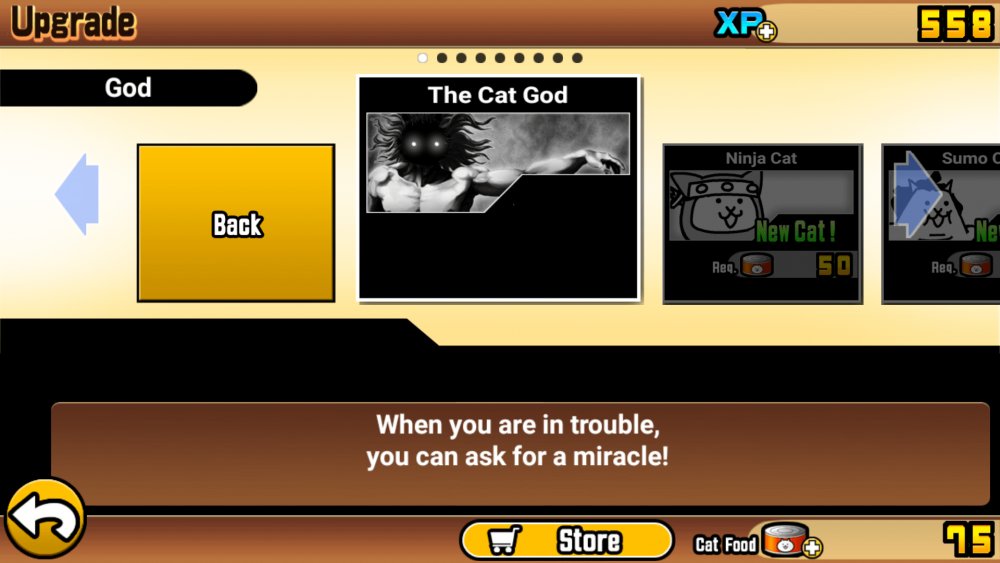 Before we forget, always remember and keep in mind that Cat Food is the most important commodity in the game. Always keep this resource in mind when performing upgrades and unlocking characters/power-ups. Because these items although generously provided by the game is hard to acquire. To which is why you must always have something lying around.
To that end, don't be a pussy and check out The Battle Cats download today free of charge for the PC.